Jumbo Display Boards for the University of Plymouth
Our company recently had the pleasure of working with the University of Plymouth. The University is renowned for its high quality of educational standards and it is also recognised for its research and innovative work relating to marine and maritime activities.
As well as providing the opportunity to study, the University gives students the support they need to assist them through university life and it helps to maintain the health and well-being of students during their time there.
In addition, the University also provides guidance to students that will be looking for work to enable them to build a future for themselves. It gives expertise in CV and job applications and interview training to give students the best possible start to their career.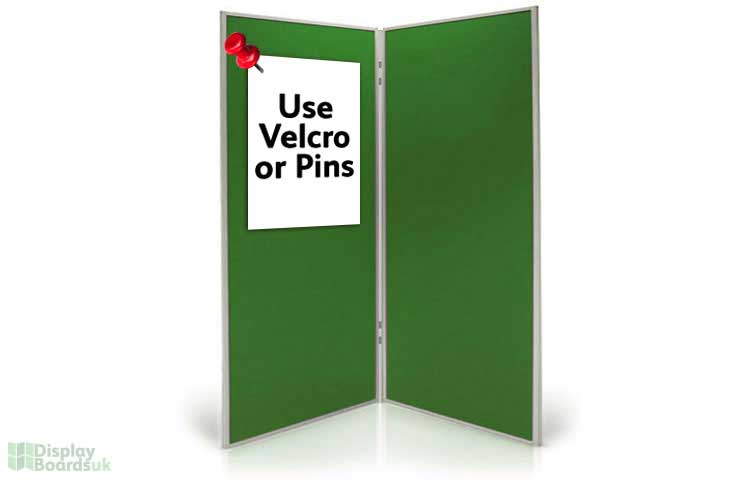 The University of Plymouth had a requirement for a large amount of display boards and we were happy to be able to assist them.
Display Boards UK provided the University with 30 sets of jumbo modular display boards. These full height boards come with two panels and one central connecting pole and are perfect as notice boards and large displays. Each of the two board's measure 1810mm high x 923mm wide so can accommodate popular poster sizes such as A1 (841mm x 594mm) and A0 portrait (1189mm x 841mm). For customers that require larger display runs, the modular boards make it possible for additional sections to be easily added together to make a display stand that meets your exact requirements.
The panels are covered in a loop nylon material on both sides and you are able to use both pins and Velcro to attach posters and promotional material. Our customers can choose from eight different fabric colours and there is a choice of a black or grey PVC frame.
The 2 panel sets, as purchased by the university, weigh approx 8.5 kg and the fabric area is 1775 x 888 mm. They can be delivered within 1 to 3 working days and the hardware comes with a one year guarantee.
Our large modular display board packages are priced from £149.00, excluding carriage and VAT.
Call today for more details or visit our drop-down product menu above.