Tabletop Display Boards for the Gap Club
Recently, a UK-based after-school and holiday club called the Gap Club Ltd were in need of a display board to increase their promotional efforts.
The Gap Club believes in giving a high quality level of childcare and uses an innovative approach to provide out-of-school childcare.
To help with their promotional activities, the Gap Club Ltd bought two different products from Display Boards UK to help maximise their promotions.
Mini Tabletop Display
The first item the they purchased was the Mini Tabletop Display with PVC Frame. This counter standing display includes a central panel, wing panels, and a header panel and comes complete with a protective carrier bag for easy transportation.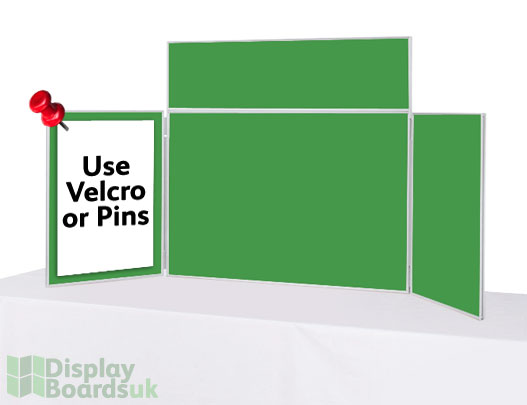 Other features include a double sided display, which allows exhibitors to maximise the space, a choice of 13 different colours of fabric, and an option of a grey or black frame.
Pricing and delivery times
The Mini Tabletop Display PVC Frame is an affordable option for any sized business and is priced at £69.00 plus carriage and VAT. The product can be delivered within 1 to 5 working days and the hardware is guaranteed for five years against manufactures defect.
Maxi Tabletop Display
The second product the Gap Club Ltd bought from us was the Maxi Tabletop Display with PVC Frame.
This display frame comes with three panels to maximise the display, a header panel and a protective bag for transporting and storing the product.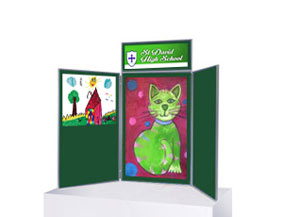 It comes with a choice of a sturdy black or grey frame and the double sided display is suitable for use with both Velcro or pins.
There are 13 different colour options to select from and it weighs less than 4 kg so it's easy to carry around. The exhibitor can also select different colours for both sides of the board if they wish, at no extra cost.
Pricing and delivery times
The Maxi Tabletop Display PVC Frame costs £79 plus carriage and VAT and the hardware is again guaranteed for five years.
To find out more about each of these products, visit:
https://www.display-boards-uk.co.uk/store/table-top-display-boards/mini-desktop-folding-display-stands-pvc
https://www.display-boards-uk.co.uk/store/table-top-display-boards/maxi-desktop-folding-display-panels-pvc